National Academic Medal from the Governor General of Canada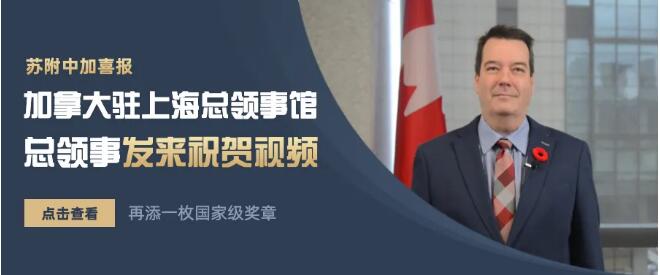 On the afternoon of November 20, 2020 Mr. Brabaharan, Vice Principal of the Sino-Canada Program, presented a national academic medal from the Governor General of Canada to Teresa Zhou. On behalf of the Canadian Government, Mr. Dave Murphy, Consul General of the Canadian Consulate in Shanghai, shared a congratulatory video to award the Governor General's Academic Bronze Medal at a small ceremony at the school. Due to the restrictions of the global pandemic a ceremony could not be held in June. Teresa was formally honored at this gathering witnessed by of her family, Canadian teachers, and Chinese head teachers.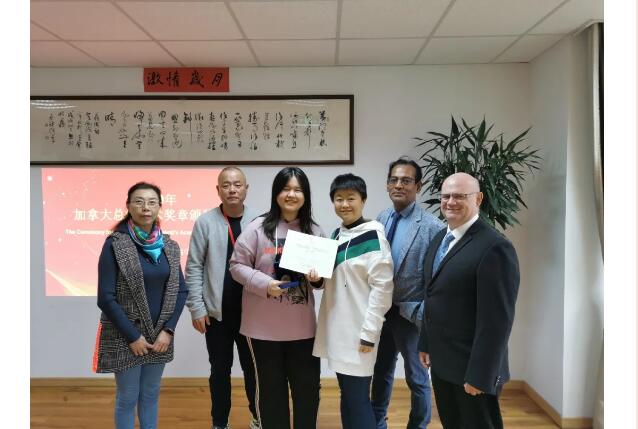 In a speech delivered by Mr. Brabaharan, we were told of the rapid growth Teresa made over her three years in the Program. He shared that this optimistic and outstanding student has faced many challenges but has now completed her transformation from high school and has now stepped to the international stage of higher learning.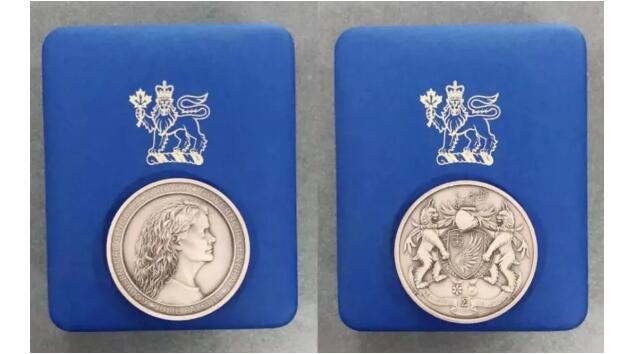 Award speech: Teresa's academic performance over the three years was always among the best; her average score in each course has consistently been been above 90%. She has received offers from many universities around the world, is active in various volunteer activities after class and has a wide range of interests. Her porcelain and traditional Chinese painting works are on display in the Suzhou Art Museum. Her outstanding achievements and performance during her study here in our Canadian Program are recognized by the Government of Canada through the awarding of the country's most prestigious award for high school students at graduation, and is hereby the Governor General's Academic Bronze Medal.
The Governor General's Academic Bronze Medal honors the high school or college student who has graduated with the highest grade average for all courses taken during their grade 11 and 12 academic year. However, not all schools are eligible for this award. Only schools that are accredited by the Federal Government of Canada are eligible for the award. It has been said in the academic circle that "to win the Governor General's Academic Bronze Medal is equivalent to standing on the same award platform with Canadian Academic Scolars of the past 100 years".
Due to the impact of the pandemic, Mr. Dave Murphy, Consul General of the Canadian Consulate in Shanghai, who was originally invited to present the award for Teresa Zhou, was unable to attend in person, but he used the video to convey his encouragement to Teresa and his recognition of the teaching level of our program.
In the video, Mr. Dave Murphy spoke highly of Zhou's learning ability and was proud of her excellent high school grades, especially her English, Biology and Global History, which all ranked first in the Graduating Class of 2020.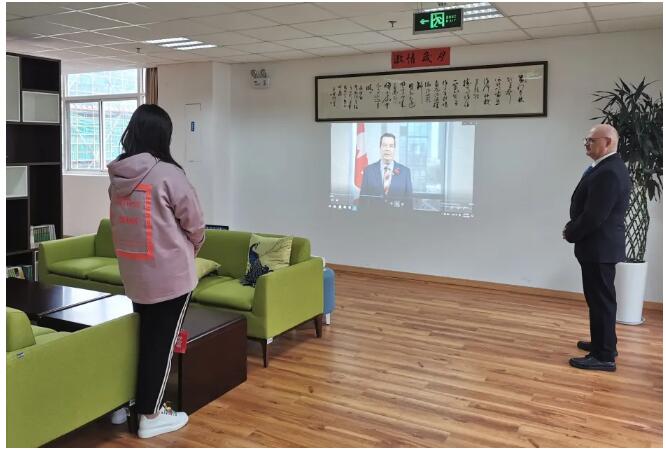 Since its establishment more than ten years ago, the Sino-Canada Program has been working closely with the Nova Scotia Department of Education to cultivate outstanding graduates worthiness of offers from world-famous universities.
In the video, Mr. Dave Murphy personally spoke to Teresa: "Thank you Teresa for choosing an exemplary Sino Canadian Program in Suzhou, and we welcome Teresa to continue her future study at McGill University in Canada. I hope she can continue to work hard and create more excellent results in the process of learning."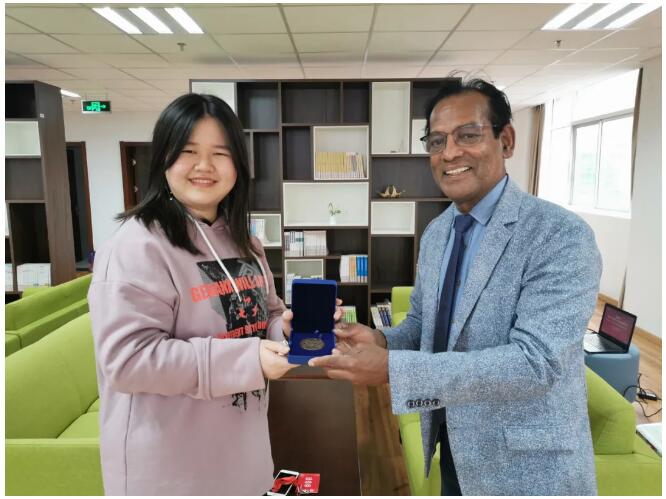 As Mr. Brabaharan, said, "there is a crisis affecting the whole world, a challenge that we need to work together to overcome. We have been waiting for this moment to give you the recognition you are due, and now we finally hand over this important medal to you. Optimistic people are seeing a restart and rebirth in the epidemic situation. I hope you can remember this moment as your future adventures unfold and that you show your academic talents to wider world on behalf of our program. We are so proud of you and the way you have continued to focus and excellent in the midst of this very challenging time.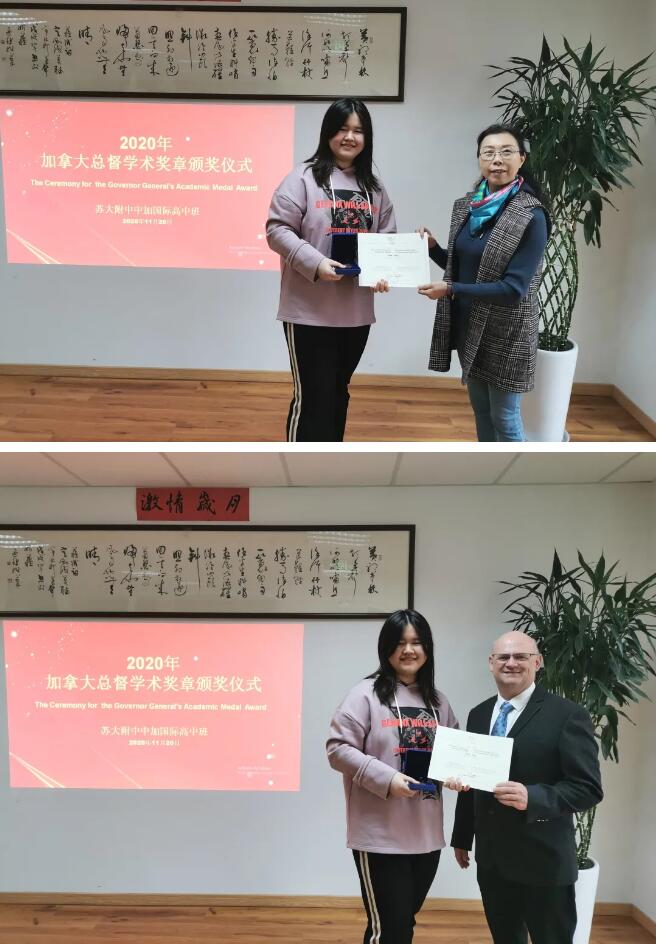 Ms. Hu Lei, the Chinese Vice Principal, and Mr. Blackmore, the representative of Canadian teachers, witnessed the medal presentation ceremony. Mr Blackmore, who taught Teresa her ESL courses, used the words "diligent", "astute" and "rigorous" to describe her academic performance. After watching the ceremony, Ms. Hu Lei expressed her congratulations and hope to Teresa: "I hope Teresa can continue to complete her studies with excellent results at McGill University and explore further in the field of Life Science."
She has received offers from the University of Toronto, McGill University, University of British Columbia and Queen's University. In the end, she chose the opportunities offered by McGill University. She is studying Life Sciences and will pursue further opportunities in her field as she continues her academic journey.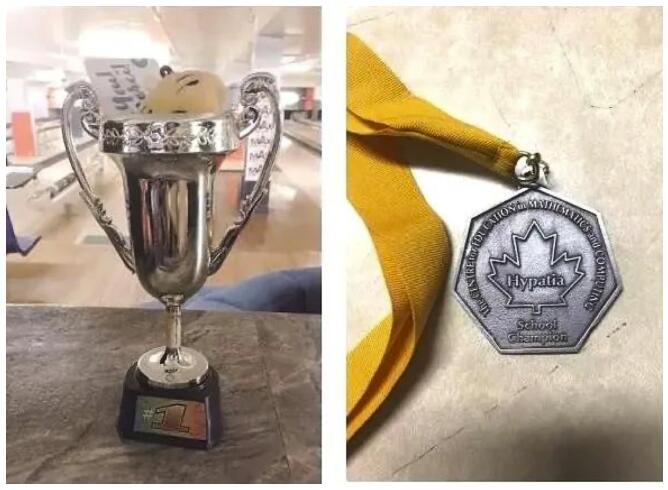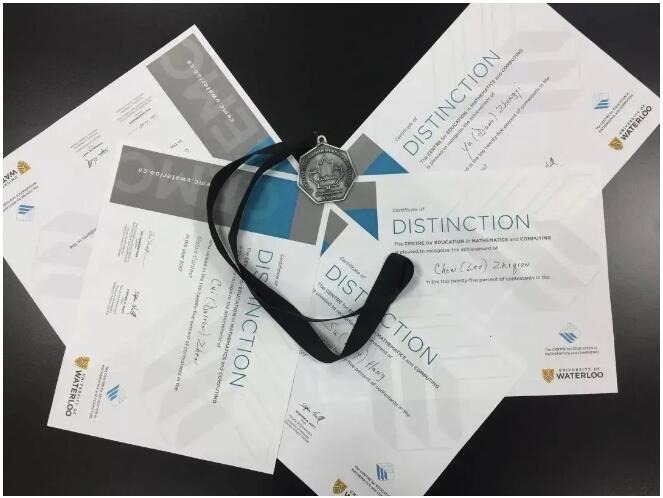 In addition, there are outstanding students from our program awarded the Queen Elizabeth II and Lieutenant Governor's Medal each year. For several consecutive years, dozens of students have obtained certificates in the Waterloo Mathematics Competition, which is known as the Canadian Mathematics TOEFL. These versatile, talented students have also won numerous awards in other activities and social practice.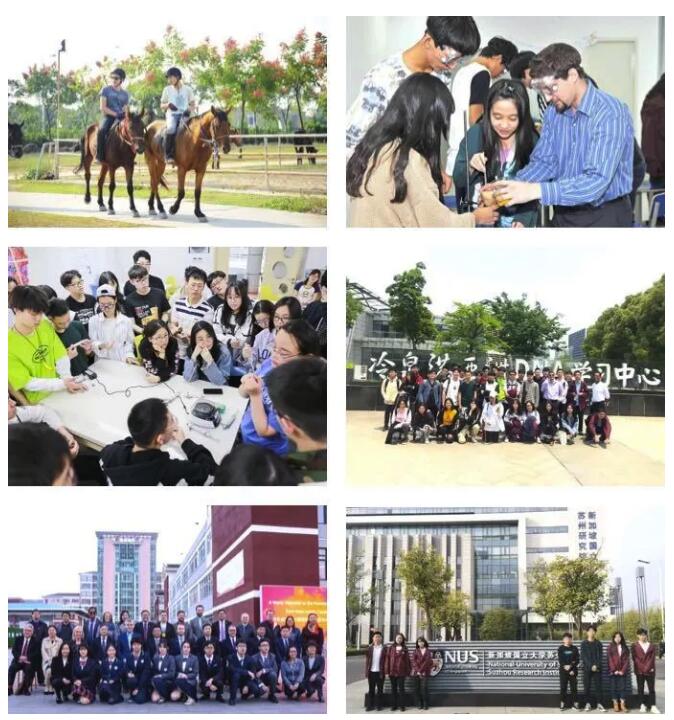 Teresa Zhou believes that this is inseparable from the teaching mode and growth platform of our program: "We can contact cutting-edge educational resources in curriculum and social practice. All teachers directly sent by Nova Scotia Department of Education, and even if we study abroad or participate in international competitions, we can quickly adapt to the overall atmosphere and devote ourselves wholeheartedly."
Mr. Blackmore, a Canadian teacher who has been teaching for ten years here, said: "every student is unique. As a teacher, what we need to do is to find their shining point and encourage them to find their own direction in life."
Consul General's congratulations video content is attached
Good day! My name is Dave Murphy. I am the Consul General of Canada in Shanghai. With this message, I would like to congratulate a very deserving student, Xinyi Zhou (Teresa), recipient of the Governor General's Academic Bronze Medal. This medal is awarded to Teresa for achieving the highest academic average in the 2019-2020 graduating class at Sino-Canada International School of SIP at Soochow University High School. Not only did Teresa receive the Governor General's Academic Medal for her graduating class, but also three academic prizes; in English, Biology and Global History. Teresa's teachers speak very highly of her, as an intelligent, dedicated and diligent student who respects and supports her classmates. Teresa puts in a constant 100% effort on all tasks in every class. She is mature and very deserving of recognition for these awards. Teresa, let me share with you directly the quote from one of your teachers, "The Teresa I've gotten to know has a love of learning that radiates from her. She is gentle, confident, capable and looks forward to great opportunity in her future. We are all very proud of her.
This shows how much you contribute to the school and how deserving you are of recognition. I am honored to send this message of congratulations and to wish you all the best in your future endeavors.
You chose a Canadian Education in Suzhou and have since embarked on further studies in Canada, which makes us extremely proud. In fact, you join in the thousands of young Chinese who contribute to growing people to people ties between our two countries. You are currently studying at McGill, working toward a Bachelor of Science in Biological, Biochemical and Life Sciences. In fact, I myself am a McGill graduate, also with a Bachelor of Science, in Agricultural Engineering. Back then, I would never have imagined that my Science degree would lead me to be Consul General of Canada in Shanghai. You just never know what the next step will be, but you have already shown that you know how to do the work to get there. So I wish you the best luck with your online study, your home experiments and look forward to hearing of your accomplishments in the years to come. Once again, congratulations!