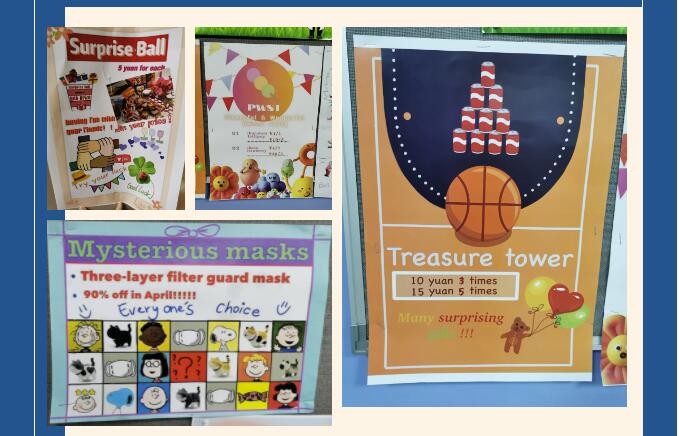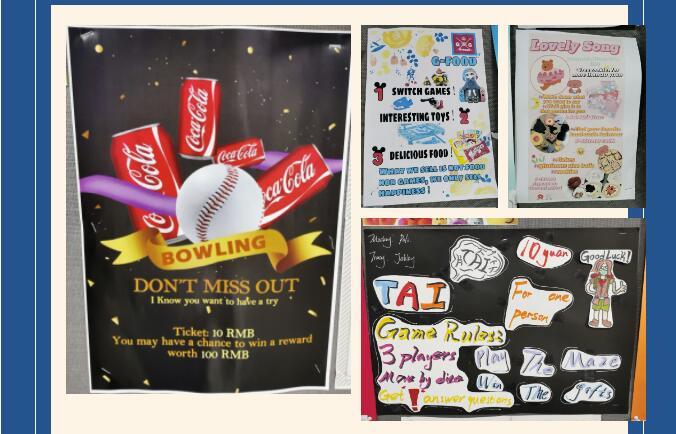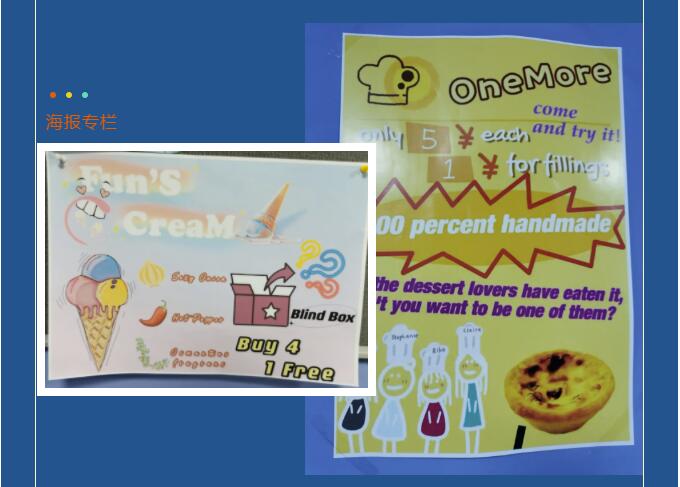 Hand painting, illustration, collage... Creative posters have been posted early on the bulletin boards of all floors. Moreover, many students in charge of publicity also explained the activity process to each class in advance during break time to arouse and attract the interest of potential "customers". Many original handmade works have been publicized and booked online in advance.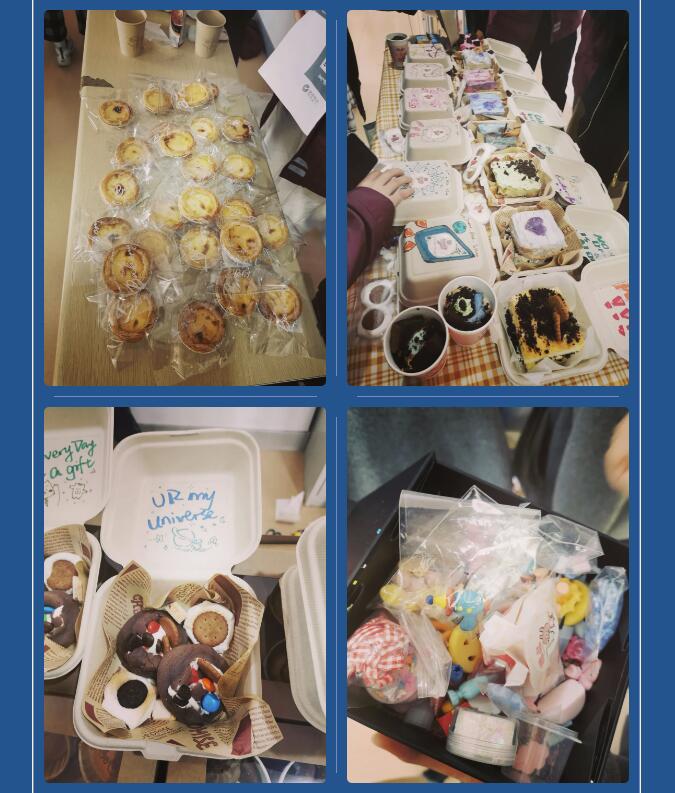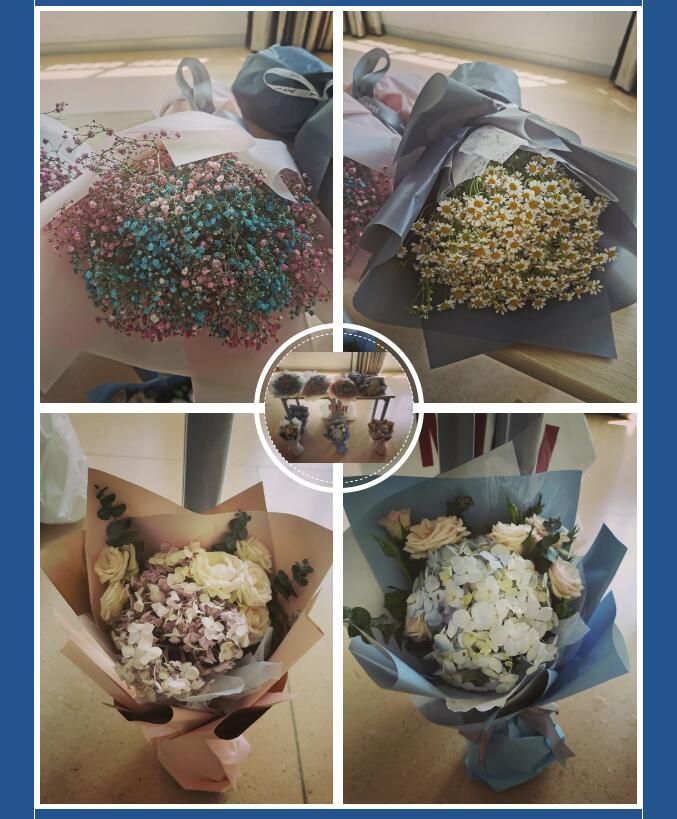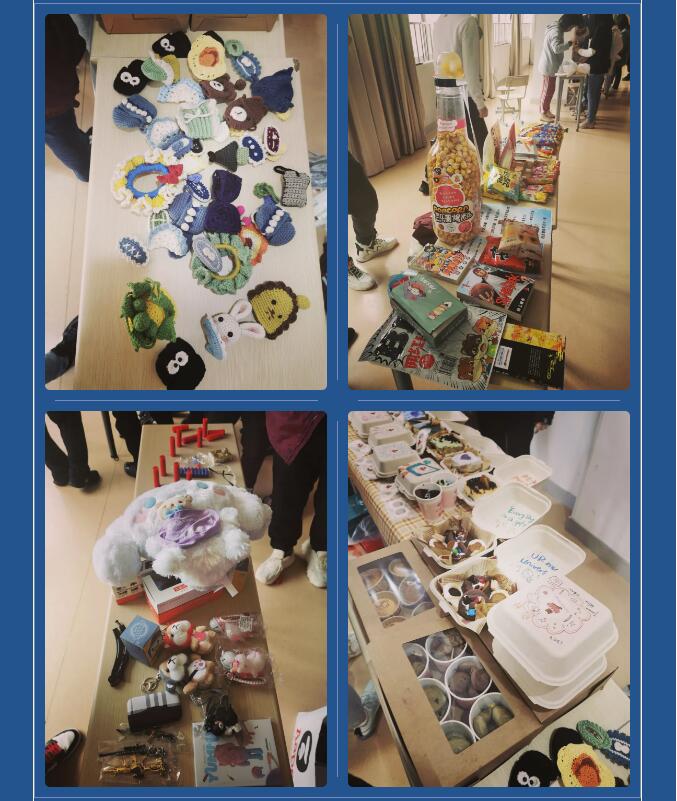 The two-day Fair attracted a large number of "customers" from all grades. A wide range of goods and creative works filled the entire open space on the third floor. Students lingered in each booth and loved each piece of work.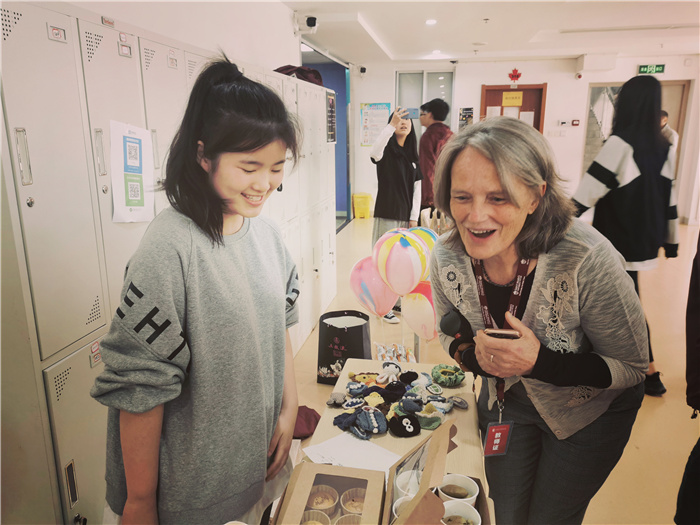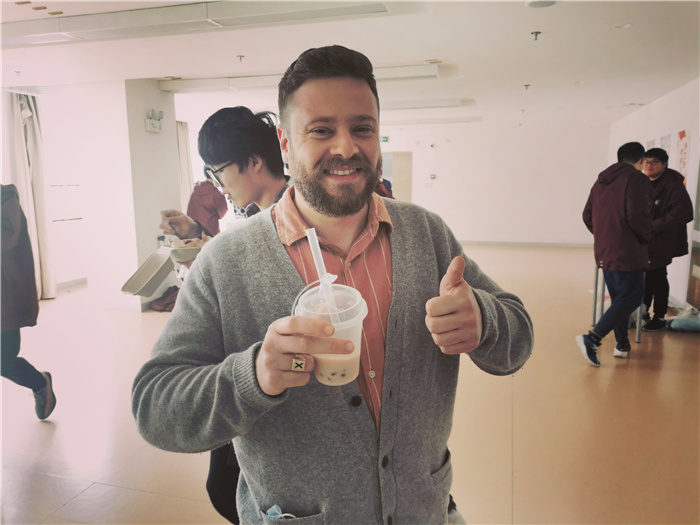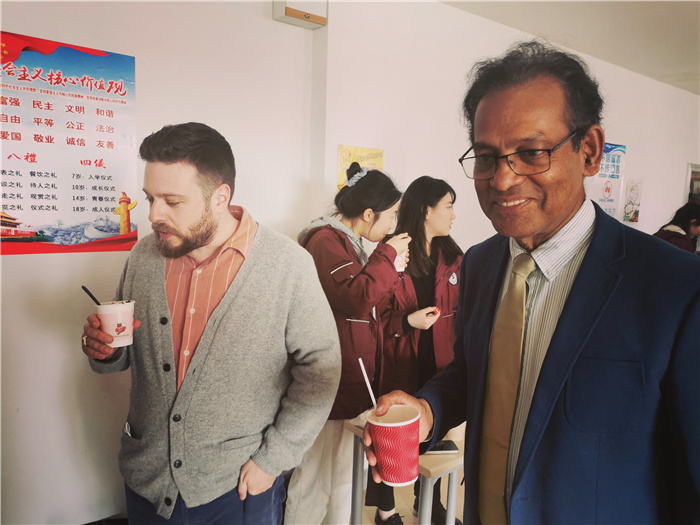 Seeing the satisfied expressions of foreign teachers, we know that the effect of this activity reaches far beyond our expectations. Dessert, candy, bubble tea, on-site made fresh sushi, Kanto cooking, strawberry chocolate, fruit ice cream... Handmade headphone cases, headwear, frames, creative masks that can be DIY according to your needs. Many products and works sold out quickly.
The annual fair activity has come to a successful end! As a project for the Grade 12 Entrepreneurship course, the Entrepreneurship Fair is held each spring. Through the collaboration and division of labor of their own team, the students experienced the whole process of business operation completely…. from topic selection to publicity, from activity execution to final settlement summary, each link embodies the efforts and talents of all team members. I believe that through this activity, students gain practical experience in the course of Entrepreneurship. We thank students for their efforts to allow everyone in the program to be together and share a meaningful and fun activity! Well done!