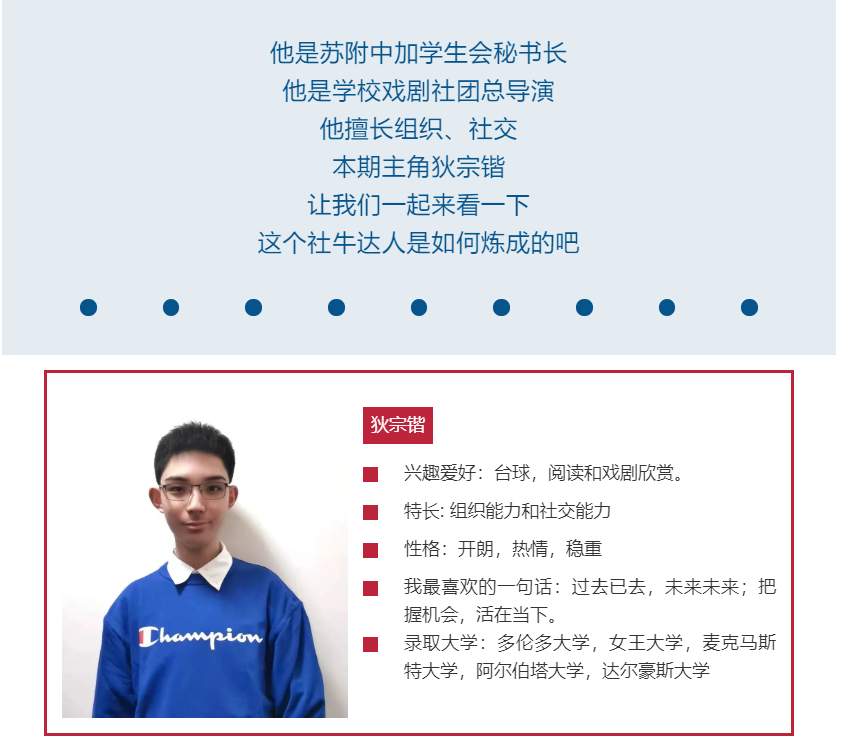 When it comes to Di Zongkai, all teachers and students of the Sino-Canada Program are all aware of his presence. However, the teacher in charge of enrollment said that when she first saw Di Zongkai, his first impression was that of a quiet and introverted student. So, what happened in the three years of joining our program, which caused Di Zongkai to undergo such a huge change?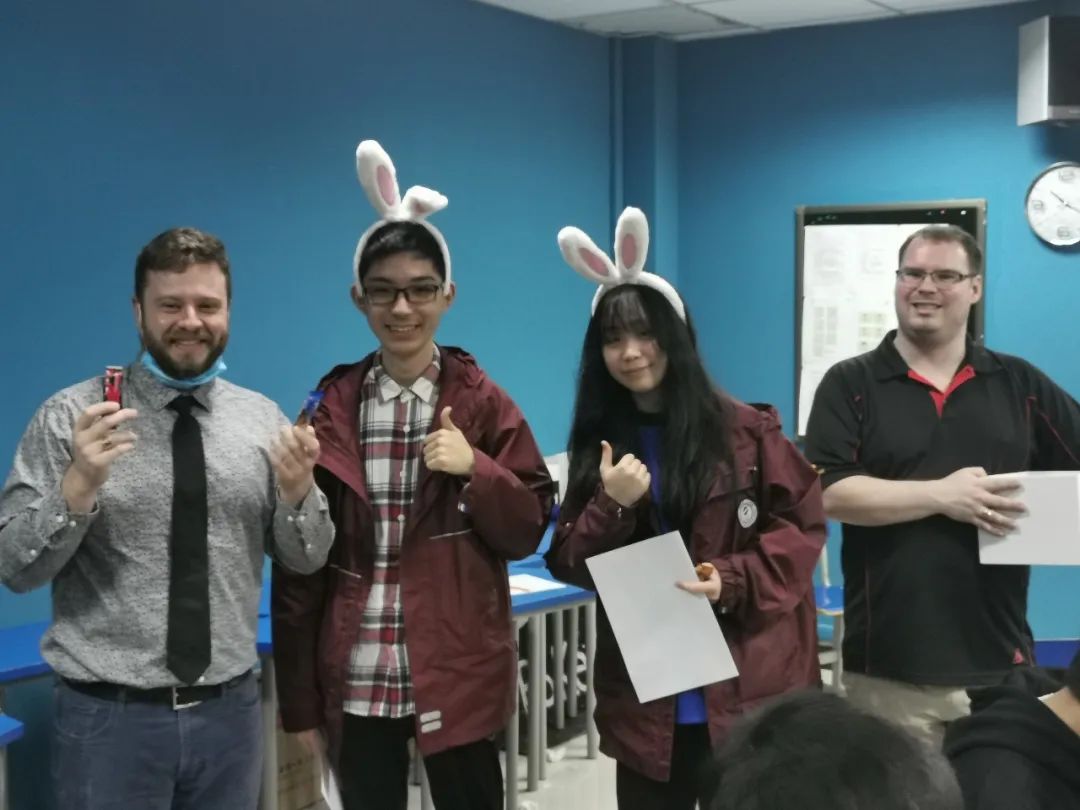 Looking back on his study experience in the Sino-Canada Program , Di zongkai said why he chose to study here at the beginning was "compared with other countries, I prefer to study in North American universities. The Sino-Canada program has experience and advantages over other international program in terms of international curriculum and application for North American universities. In addition, the campus characteristics of all English, all foreign teachers, club activities and so on are the reasons that attract me to this program."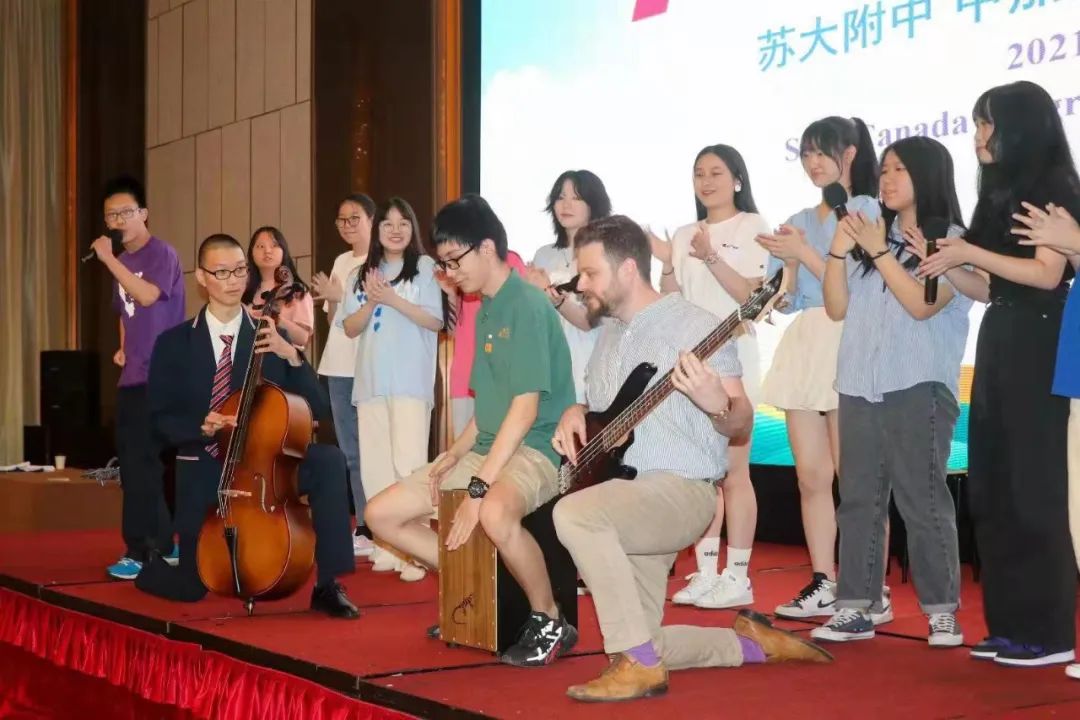 "In the three years of studying in the Sino-Canada Program, I have become more mature and independent. I have learned a lot of personal abilities, and at the same time have expanded my knowledge." Indeed, through various club activities organized by the school, every student has gained a wealth of experience and growth. From being introverted and quiet at the beginning to being calm and cheerful today, it can be said that it is a process of fading away from youth, and it is also a process of becoming mature.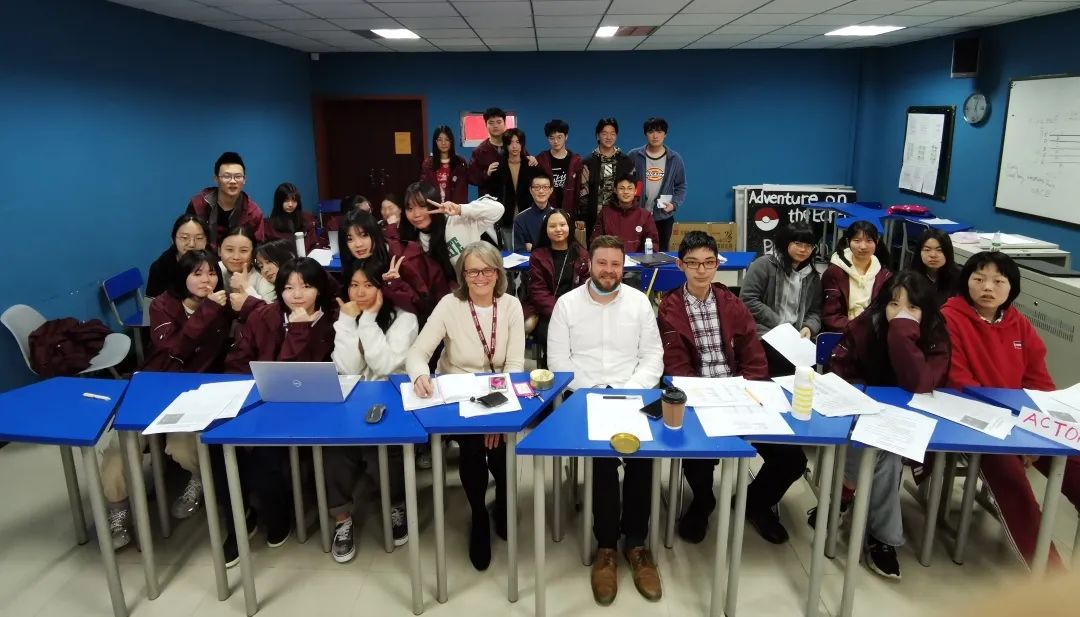 In addition to rich club activities, Di Zongkai has also developed a new interest in the field of drama, which he is particularly fond of. "In my spare time, I enjoy watching musicals and stage plays. I think the beauty of musicals and stage plays is that they allow us to enjoy a different kind of life through live action and visual impact. It's also one of the ways I relax in my daily life."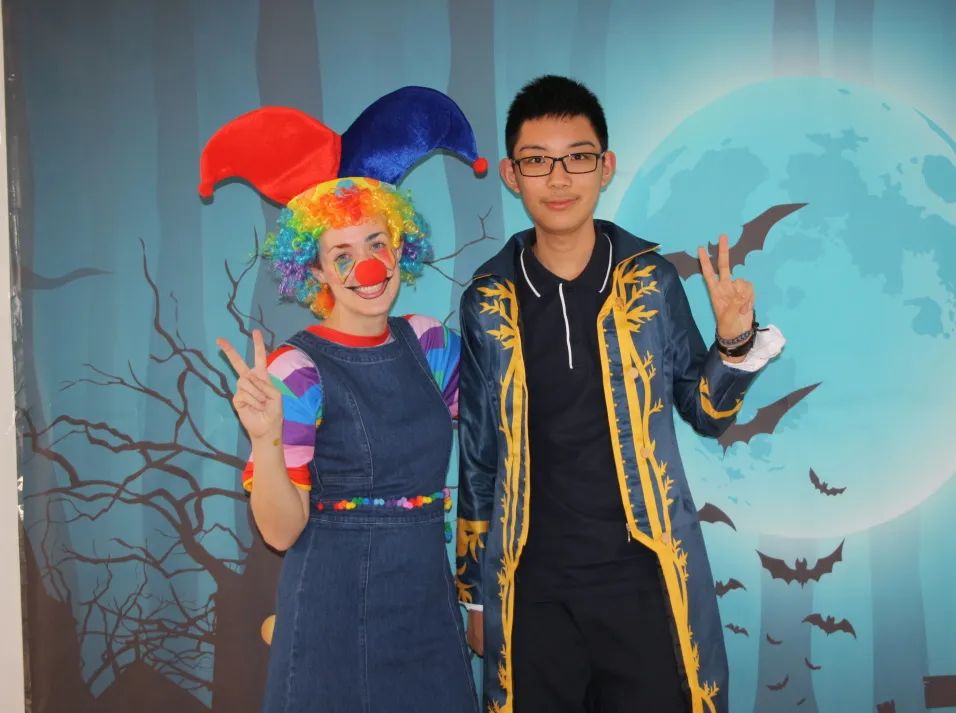 Since his second year in high school, Di zongkai has been in charge of organizing the school drama club. From the selection and planning of scripts, the selection of cast members, the adjustment and collocation of roles, and the preparation of costumes, Di Zongkai played the role of "general director". In this process, he not only exercised his organizational leadership ability, but also showed himself a master of overall planning and social communication.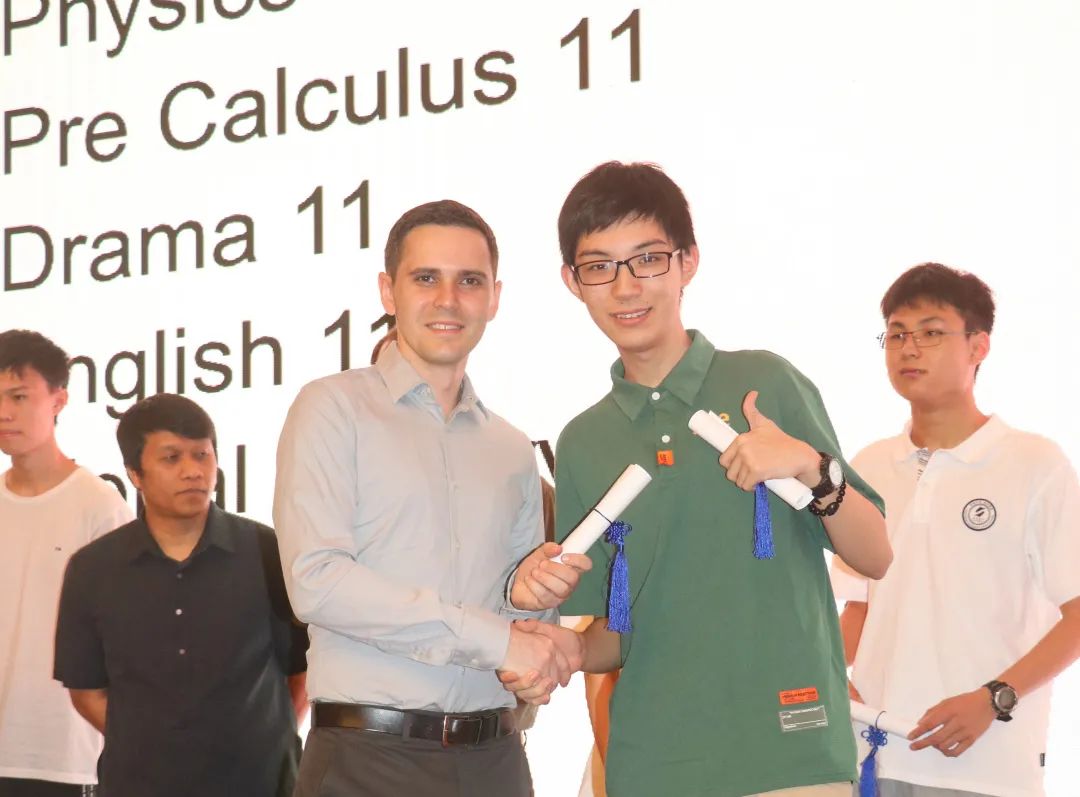 In addition to club activities, Di Zongkai also actively participated in other activities organized by the school during his studies here. "I was one of the creators of the 2021 Yearbook; I joined the Student Union for two consecutive years and planned many activities; I participated in the firefly walking activity to help public welfare; I participated in the MicroBiz Competition organized by the school for two consecutive years, and helped my team to get the second place."
"I believe that in my future life and study, I will be able to solve problems more effectively, achieve my goals faster, and be myself better through the experience and ability I have learned in the Sino-Canada."
At present, Di Zongkai has received the admission letter from his dream university, the University of Toronto, which ranks second in Canada. I believe that in his future study, Di Zongkai will make persistent efforts to make breakthroughs and achieve new goals in his life.