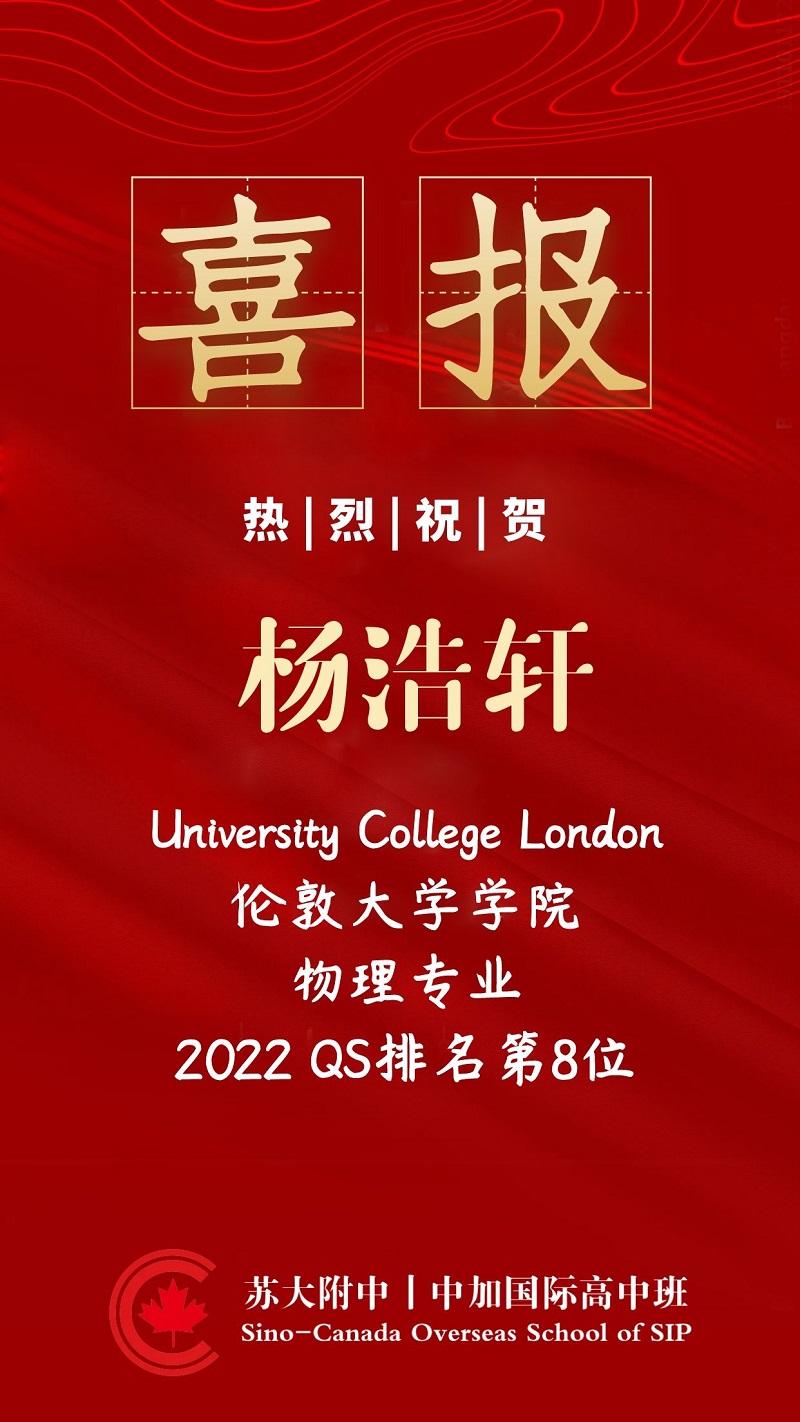 As of April 12, Grade 12 students of the Sino-Canada Program at Soochow University High School have received 5 admission letters per capita, 105 of which are from top 100 universities in the world, 79 of which are from top 50 universities, and the total amount of scholarship is about 728,000 RMB! Among them, Yang Haoxuan, a student of our program, was admitted to the Physics major of University College London.
University College London (UCL), founded in London, Britain in 1826, is a public research university, the founding college of the University of London, the Russell Group and the founding member of the European Research University Alliance. Known as the Golden Triangle School and one of the "G5 Super Elite Universities". UCL is the first university in London and is known for its diverse disciplines. In the REF 2014 official British university rankings, it ranks first in the UK and enjoys the most research funding.
In 2021-22, UCL ranks 8th in the QS World University Rankings, 16th in the U.S. News World University Rankings, 16th in the Times Higher Education World University Rankings, and 17th in the Academic Rankings of the Soft Science World University. UCL ranks among the top in the world in Medicine, Anatomy and Physiology, Architecture, Pedagogy, Archaeology and other disciplines. Together with LSE, UCL is known as the "twin star of modern Economic research in Britain". Its School of liberal Arts awards the Orwell Prize, the highest honor in political writing.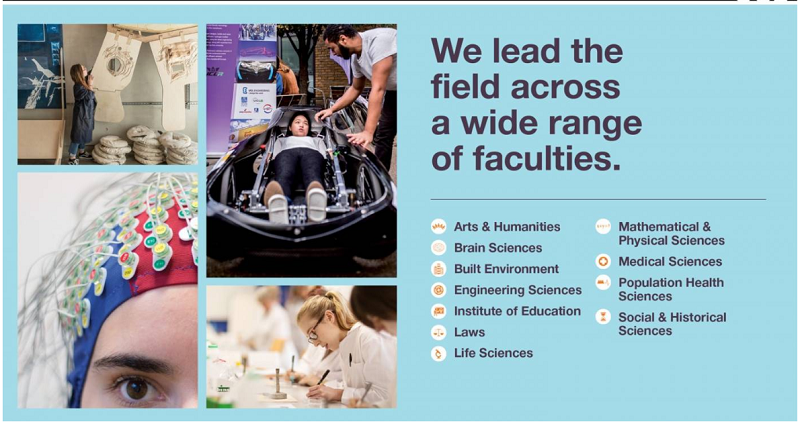 The School of Mathematical and Physical Sciences (UCL) has produced three Fields Medal winners (Klaus Friedrich Roth and Nissalen Baker both studied and worked at UCL, and William Timothy Goels won the Fields Medal in 1998 while working as a lecturer at UCL). Its affiliated departments and research institutions include: Department of Chemistry, Department of Earth Sciences, Department of Mathematics, Department of Natural Sciences, Department of Physics and Astronomy, Department of Scientific and Technological Research, Department of Statistical Sciences and Mallard Space Science Laboratory. The school leads the world in basic and applied mathematics, while its research programmes in fluid mechanics are rated as "world leading" by the REF report.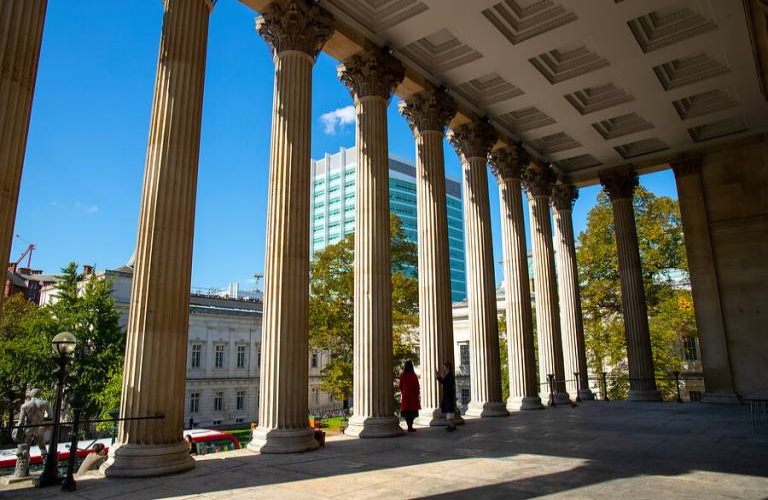 The former head of UCL's Physics and Astronomy Department was Sir Harry Massey, who led a joint UK government and UCL space exploration team that successfully launched the UK's first scientific rocket. According to the REF evaluation report, the research strength of Physics in this department ranks fourth in the UK. Nobel laureate Roger Penrose, a UCL undergraduate, won the 2020 Nobel Prize in Physics for his discovery that the formation of black holes is a powerful prediction of general relativity.