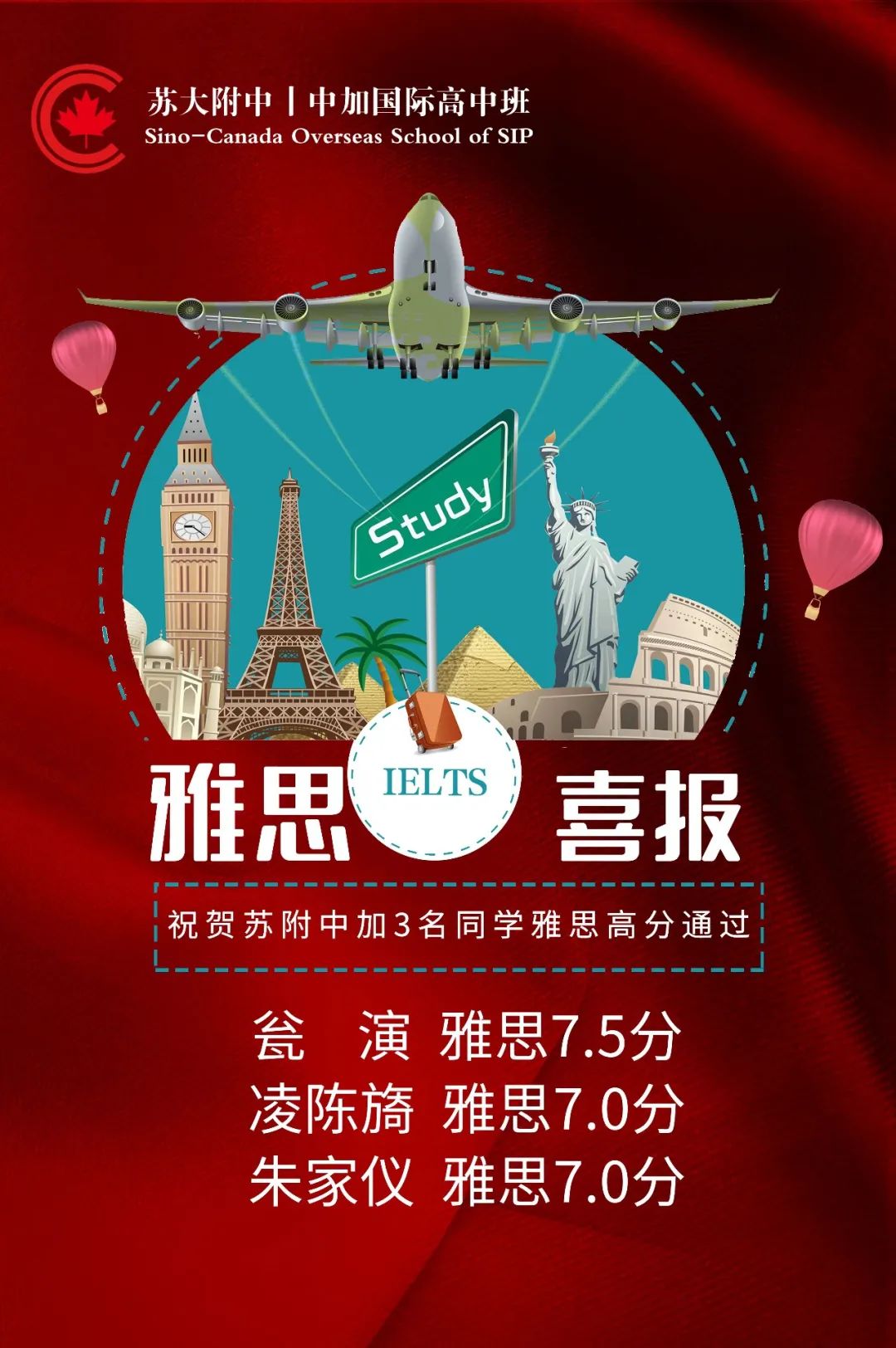 Congratulations to 3 students from our program who passed the IELTS with high scores, Grade 12 students Weng Yan scored 7.5, Ling Chenyi scored 7.0, and Grade 10 students Zhu Jiayi scored 7.0 in her first test.
IELTS, the full name of the International English Language Testing System, is one of the famous international standardized English proficiency tests, and also an international English test with high global recognition, which has been recognized by 10000 institutions in more than 140 countries and regions.
IELTS score is one of the important conditions for students to apply for university, and getting a high score is a very necessary stepping stone to apply for some professional disciplines. The Sino-Canada Program has always attached importance to students' IELTS training. Each grade has professional IELTS training courses every week. The curriculum of all English and all foreign teachers is also one of the important ways for students to improve their English listening and speaking.
I hope that all students can continue to work hard, make full use of the advantages of the curriculum, pass IELTS as soon as possible, and make further progress towards the target school of their dreams.