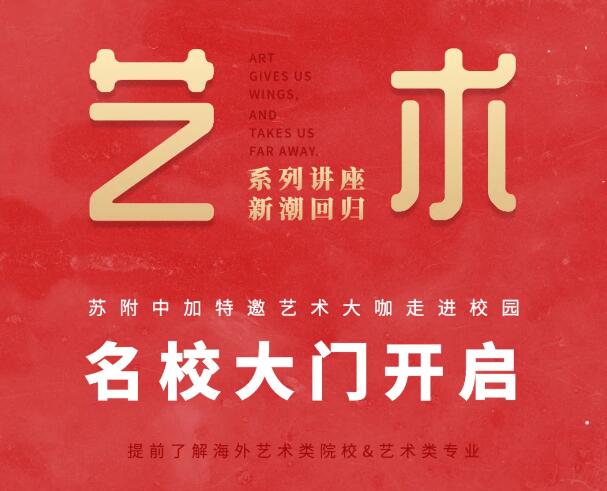 To broaden students' vision and enrich their understanding of the arts, we have invited Mr. Gu Junkan from Wisdom Education to give art lectures to students in Grade 10 and 11. It is our hope that by taking lectures on art as a medium it will enrich the knowledge base of our students and more ares of possibility will be open to them when applying to prestigious universities. Students will discover new areas and courses to study abroad in the future.
Gu Junkan
Graduated from University of Southampton, UK
Lecturer in Suzhou Art&Design Technology Institute
Associate Director of Visual Communication College and Photography Department
Supervisor from Wisdom Education for professional Art portfolio training
Engaged in graphic design, advertising, fashion photography, etc.
With a rich art education and teaching extensive experience, Mr. Gu is able to get students thinking from the perspective of application advantages, development prospects, and the choice of art majors offered at famous art universities. These lectures help to reduce the distance between students and overseas art schools. This opens up the vision of international art education for students who are enrolled in Grade 10 and 11 of the Sino-Canada Program.
Starting at Grade 10 and 11students are exposed to knowledge based information of famous art schools and what programs they offer. This provides time so that students can consider the art learning field, prepare a portfolio and do some other preparatory work, which lays a solid foundation for their application. Teachers from the Overseas Study Office also provide professional guidance to students who are interested in applying to international art schools.
They use interest as a bridge to connect with the sparks of art in Music Club, Art Club, Drama Club and other clubs; In charity concerts, charity bazaars and other activities, they are busy with their wonderful imagination and bring that creativity to the classroom and various school activities.
Although the arts is not a mainstream in the overall application process, the Sino-Canada Program also attaches importance to students with an interest in art education. In addition to art lectures and professional guidance from famous teachers, our program also provides a number of development platforms such as art clubs, social practices and international competitions to further connect students to the World of Art.
There are three lectures planned in this art series, and Mr. Gu will visit every month after that. In addition to the application requirements of overseas famous art schools, the selection of art majors, and the preparation of a portfolio, more content will be offered based on the needs of students in the Program and previous application examples.
For example, OCAD University, Emily Carr University of Art and Design and Albert College of Art and Design are all ranked top in Canada, and considered to be world-famous Art centers. To enter these universities is equivalent to stepping into a new frontier, the Global Art Circle.