Interview with Outstanding student representative Li Yanxin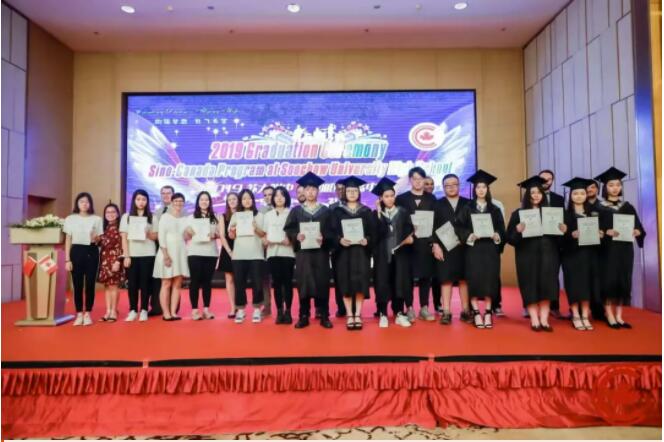 It is common for each student of the Sino-Canada Program to have two or three offers!! However, as the President of Student Council and class representative, Li Yanxin has received five offers from overseas universities, including not only the University of Toronto, which ranks first in the medical doctoral category in Canada, but also McGill University, which is the most difficult to be admitted in Canada, and the University of Alberta and Queen's University, which are ranked in the top ten. In recent years, our program has become the cradle of talents and as of April 16th, our students have received 28 offers from the University of Toronto.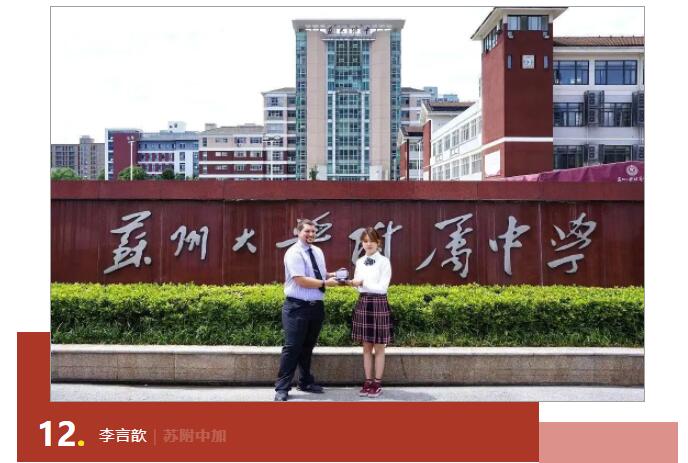 So far, Li Yanxin has received offers from the University of Alberta, Queen's University, Western University, McGill University and the University of Toronto.
"Of course I was very excited when I received the admission letters. One of the moments that made my heart beat faster was when I got the offer from McGill University, which is known as the "Harvard of Canada" and has a strong academic atmosphere. It is a great honor to be admitted. I was prepared to be rejected when I applied, but not only was I admitted by McGill, but I was also offered a scholarship.
She also received an offer from the Rotman Commerce at the University of Toronto. "I was surprised too," she said, as it is so difficult to be admitted, so l felt so lucky!"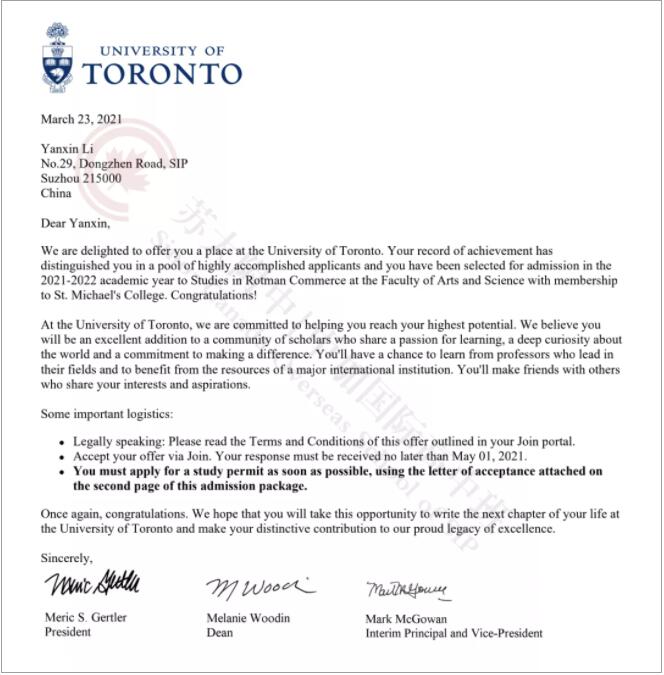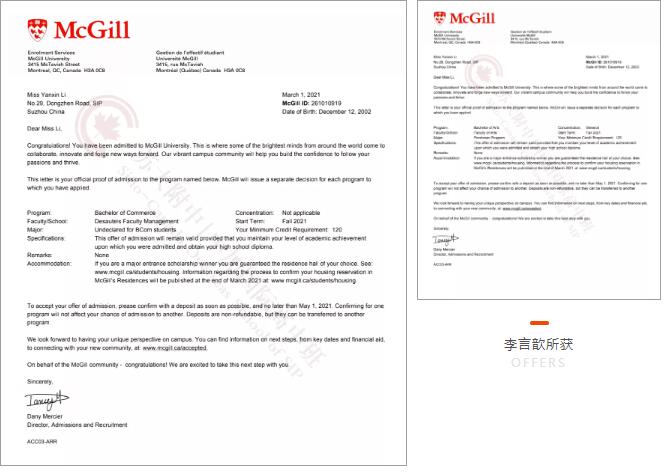 "The award that meant the most to me during my time at the Sino-Canada Program was the Lieutenant Governor's Medal I received in my second year here. Because this medal is awarded based on my academic performance in Grade 10 and 11, and my participation in various activities, I think it is a comprehensive affirmation of my various abilities."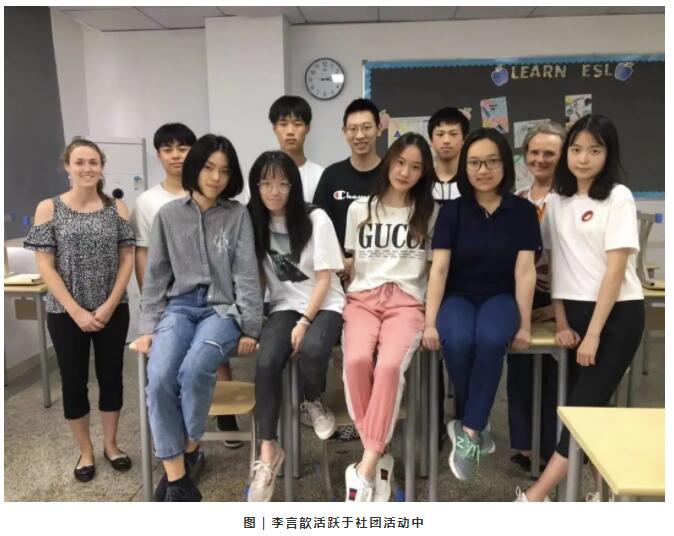 Not only has she won many awards in learning, but she can also be seen active in the school clubs and social practice activities like the international giant panda protection activity, Tang Mama's charity concert, firefly walking, future business leaders challenge and little envoy cloud diplomacy, she is a loving volunteer, a contest challenger, and a representative of our program.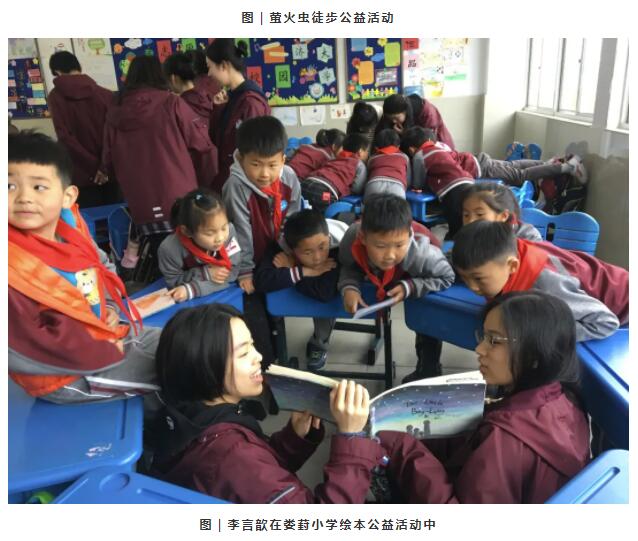 Teachers and classmates who know her well said that Li Yanxin had a strict time-management system and was a perfect implementator of "never put off till tomorrow what you can do today."
In addition to completing international high school courses with high efficiency, Li Yanxin used her spare time to get certified as a ballet teacher and to continue taking calligraphy and painting classes. Although the diversified education and cutting-edge curriculum at our program gives students more time and opportunities to develop their interests, there are still some students like Li Yanxin who can better use the fragmented time.
"In the past three years, I feel that my ability and mentality have been greatly improved because the international high school courses give me more opportunities to expand my interests. In addition, my English has also improved, a lot. From speechless to expressing my thoughts freely now, it is closely related to the all-English teaching mode here." Li Yanxin understood her "three years of efficient growth" this way.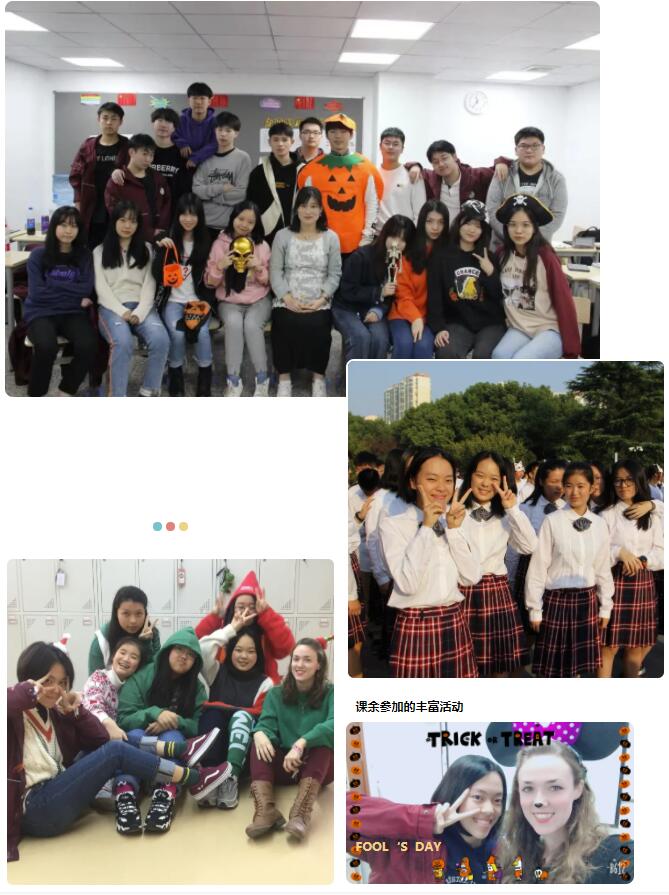 She said the main reason for her initial choice of studying at the Sino-Canada Program was the all-English teaching mode. In the three years here, no matter in class or doing the homework, teachers use English, which provides a daily and whole-process environment for the improvement of English ability. "In class, the teacher encouraged and asked us to talk in English, which gave me the confidence to communicate in English."
Self-confidence is also boosted by free class discussion and cutting-edge academic activity. "There is a lot of group work that requires teamwork and sense of responsibility, which is definitely a very critical learning.. experience. There are also many activities on campus. As the president of the Student Council, my leadership ability has been greatly improved in the process of organizing and arranging activities."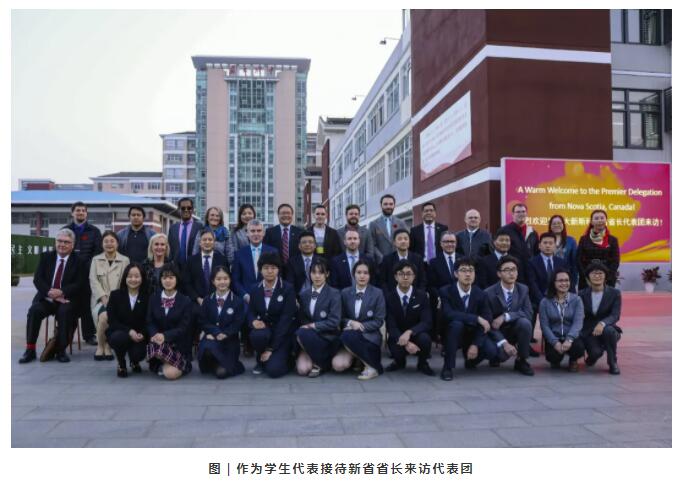 In addition, a closer and more relaxed teacher-student relationship also builds a bridge for teacher-student communication. "I think all the teachers I have met at the Sino-Canada Program are very nice." says Li Yanxin. If I had to choose my favorite teacher, it would be Mr. Matt. He taught me Drama, Canadian History and Geography. His teaching style is very relaxed and his relationship with all the students is more like a friend."
For Matt, Li Yanxin is very active in the class, an active motivator of the class atmosphere and a leader in the study group. "After three years of study, I can fully feel and appreciate her diligence and confidence. She is also a unique creator and performer in Drama Club activities. I hope she can maintain her learning enthusiasm in and out of class and find like-minded partners in university!"
When it comes to the topic of "How to be an outstanding student," Li Yanxin says she's not the type that addicted to studying. When it comes to learning skills, she says, "the combination of work and rest is very important."
"I often watch movies when I am free from study. Sometimes, I will watch ten movies on a weekend, but all I like is English movies, which are helpful to the improvement of English. Because the second language in Canada is French, I will also go to French class on weekends. I also like drawing, and I have learned sketch and Chinese painting. That's why I like all kinds of poster assignments in school. "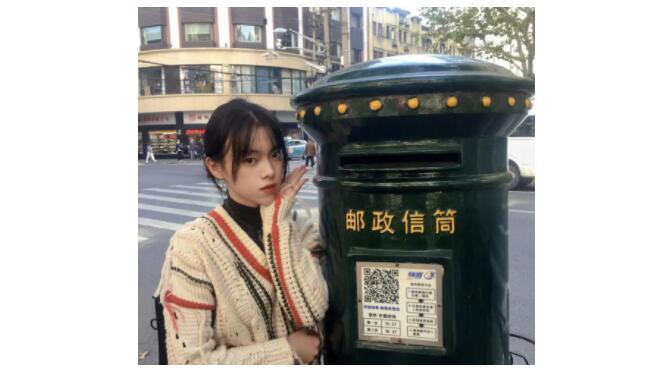 There is no smooth road to success, but she has always been firm and committed to her future. She is invincible, and will now enter her dream university. Let's congratulate Li Yanxin once again!