Spring is the best time to broaden students' horizons and cultivate their sentiment. On April 23, the Sino-Canada Program went on a field trip of "walking into HB World", It took students into a world of dreams and imagination. And what an adventure they had!
HB World is the first Chinese movie IP immersive, live-action entertainment theme park.It is divided into five theme areas, a total of 34 amusement facilities and 11 wonderful performing arts shows. Something of interest for everyone.
On the day of the trip while driving to the park, the teachers and students were planning which theme areas to go to first when they arrived.
Everyone met at main entrance to HB Film World for photos and after entering, each class carried out sightseeing and special activities in small groups. Principal Beth, the instructor of this field trip, said, "We have already successfully tried to move the classroom into the virtual world and the learning experience into the charity scene, but for this trip, we give the initiative to the students, so that they can feel the vivid use of creative thinking in an immersive experience."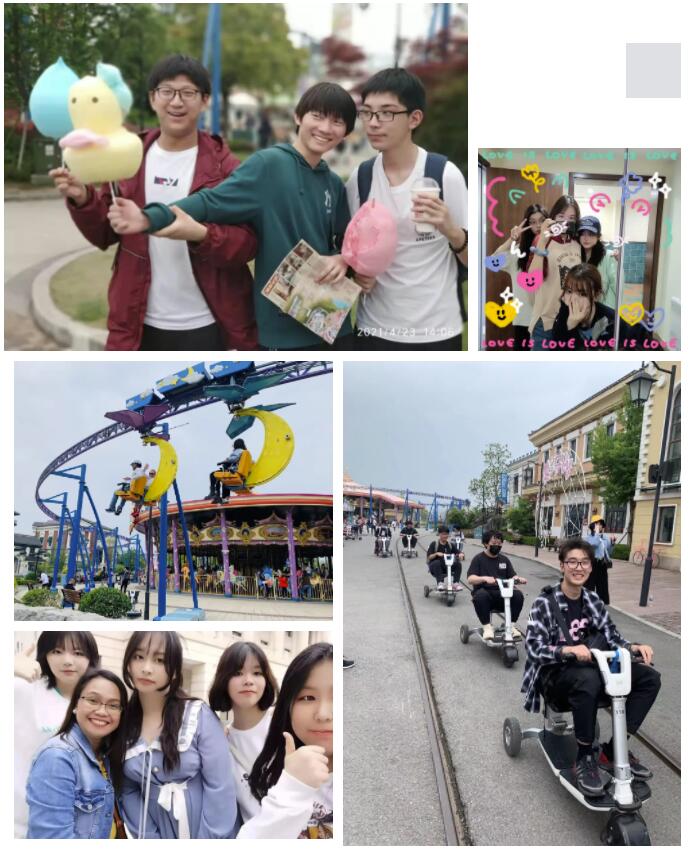 In this fun park, you not only felt the magnificent world of the movie, and live performances but also experienced an exciting adventure through the rich amusement facilities.
There must be a playground on every student's childhood dream list. Students from Grade 12 said, "This field trip is more like a dream cruise of our program; The feeling of being in the movie world with my classmates is like completing a collective journey! I feel like a hero in a movie. It's fantastic and surreal."
We have a lot of fans of film and television creation, performance and virtual art among our students. Mr. Matt, who teaches drama courses said, "to experience the charm of the movie world in this great place, will inspire everyone to think creatively in all they do. In class we introduce elements of imagination, creativity and performance to the students, and today we provide a real stage for everyone to make their theatrical dreams come true!"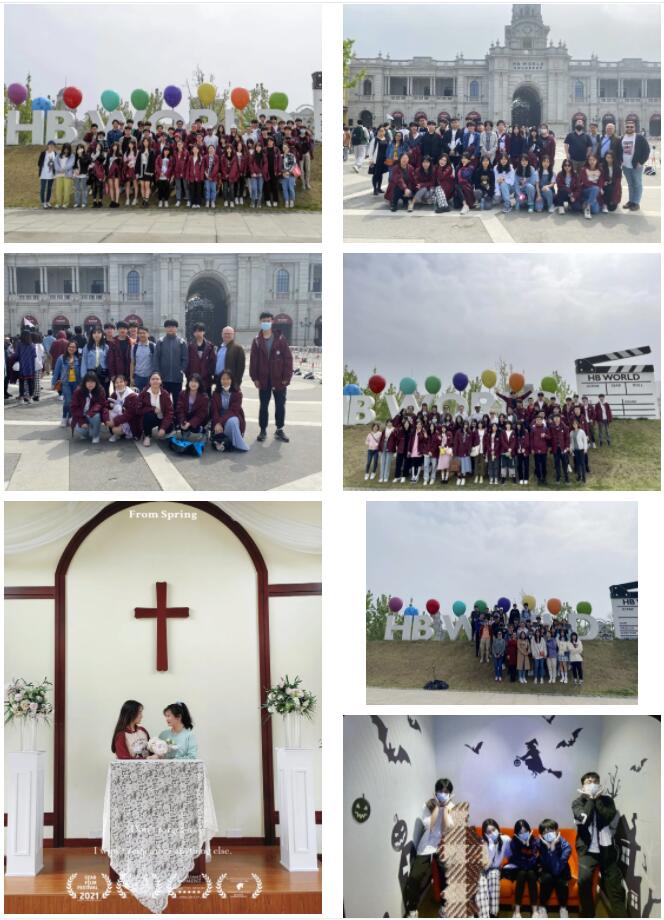 For students of the Sino-Canada Program, a variety of social activities have become a key part of their study life. These activities enrich the students thinking about society, enable students to generate creative experiences and inspire their practice. These experiences also provide support and a well balanced personal background for their future applications to universities abroad.
Ms. Tan, the head teacher of Grade 11, said that the original intention of choosing HB World was: "when we discussed with Canadian teachers, we agreed that, compared with the traditional form of social experience, what is more important is that it can not only provide students with a good place to relax, but also enable them to participate actively. It is also important for students to show their talents, and fully stimulate and explore their interests."