The 25th campus sports day of Soochow University High School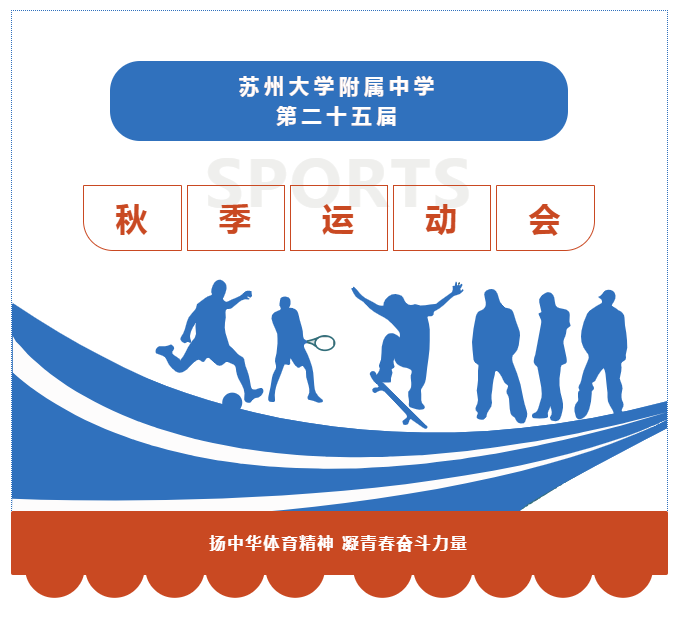 Today, with the passion of the Olympic Games and the National Games, the 25th campus sports day of Soochow University High School, "promoting the sports spirit and consolidating the youth strength", opened on the brand-new playground.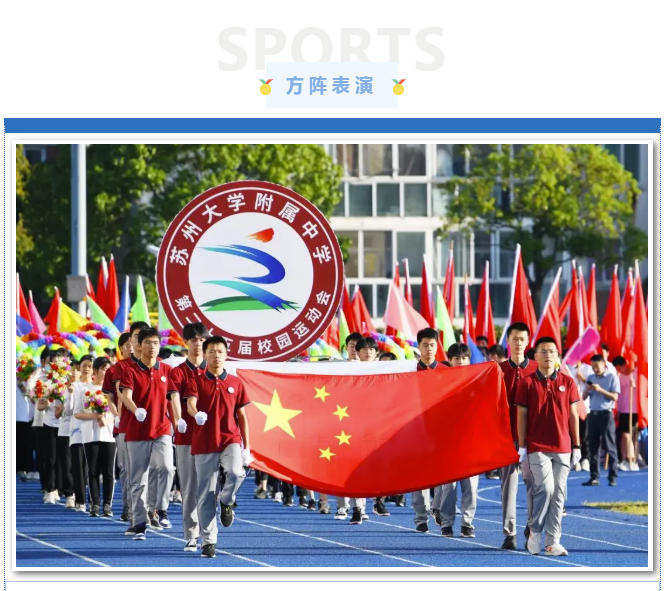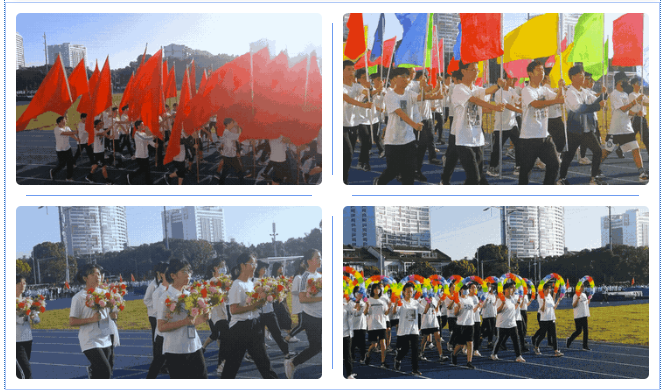 The opening ceremony was hosted by Ms. Zhang Lingling from the Moral Education Office. In addition to the national flag, red flag and garland array, the class array was very creative, bringing surprises to the audience. All classes brought "excellent skills" and showed their "magical powers" to a contest of talent and creativity.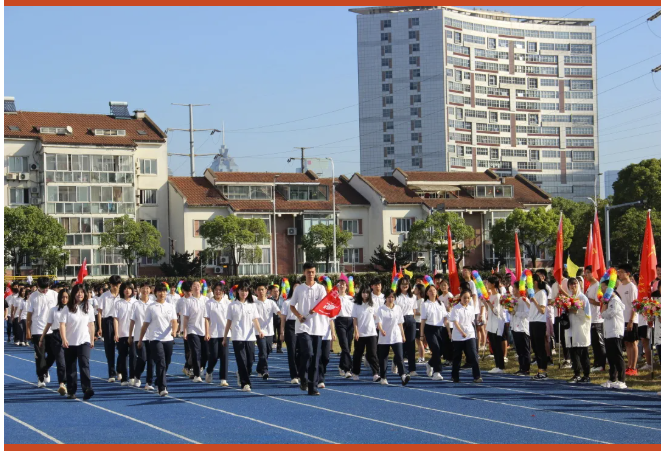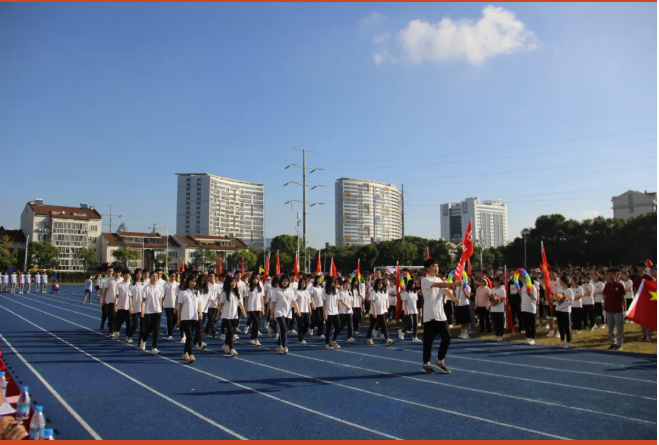 The dance performance brought by the students of our program has won high praise from many audiences. They brought the square array display to a climax with their energetic performance, which won the applause from the teachers and students.
As the national anthem was played, and the national flag was raised, all teachers and students were enthusiastic and in high spirits. After the students and the teams entered, vice principal Mr. Tao Gang gave the opening speech. He proposed that all students should follow the example of the countless predecessors who inspired us, strive hard, forge ahead with determination, pursue excellence, and gather strong youthful strength to make great achievements. We hope everyone carry forward the fine style of friendship first and competition second, take part in the competition safely, and watch the competition in a civilized way. Finally, he wished the games a complete success.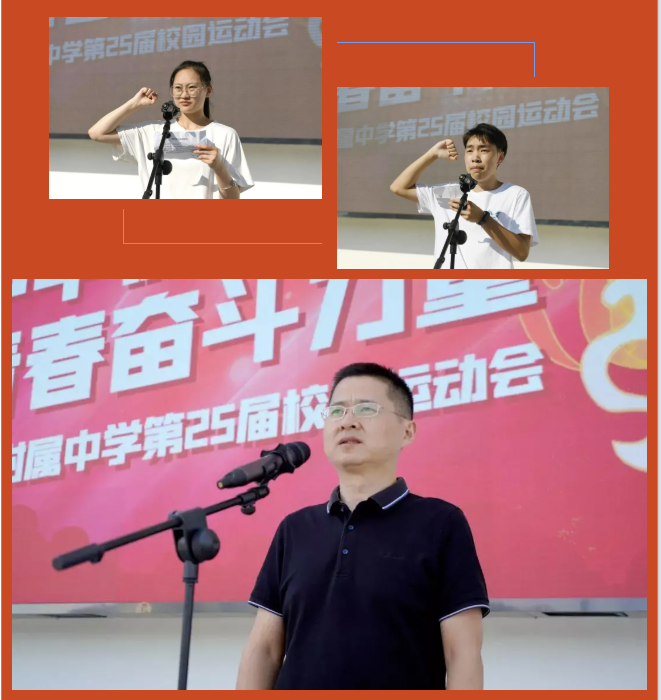 Due to the large number of participants, the sports games were divided into two days. On the afternoon of the 29th, in addition to some preliminaries, a series of fun sports games was held which was warmly welcomed by teachers and students.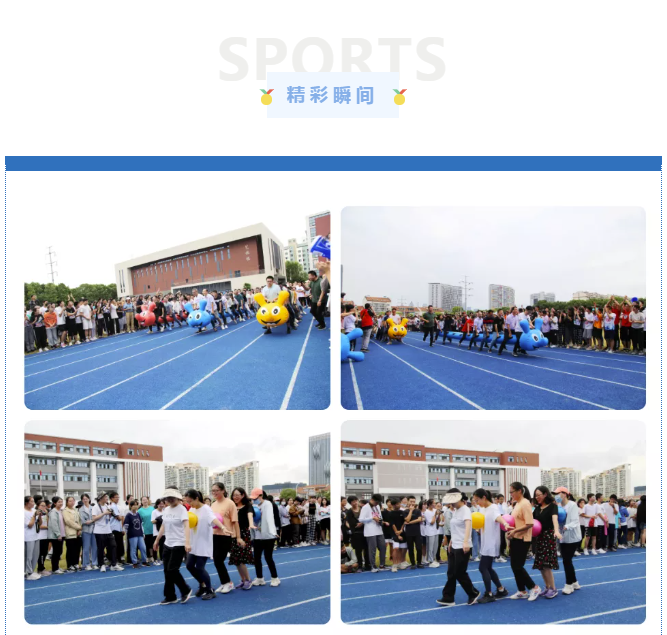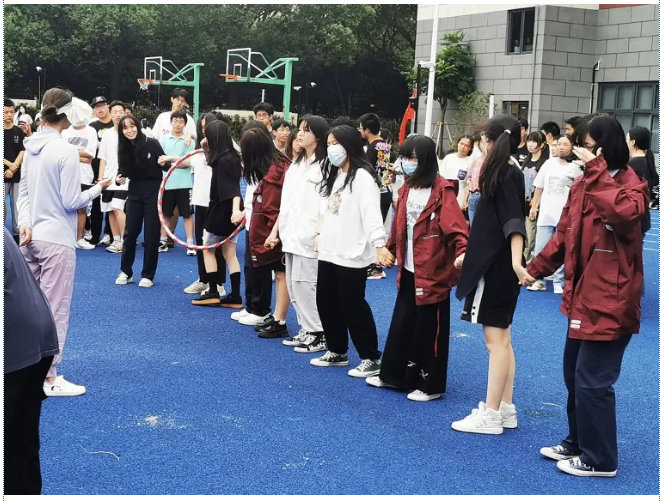 Exercise can not only increase the physical fitness of students, but also release the pressure of study. Looking at the figures who strived to be the first on the playground, they represent not only their respective classes, but also the tenacious and persistent sports spirit.
The successful holding of the sports games not only tempered students' will, but also strengthened the students' sense of collective honor and class cohesion. Participants work hard, keep making progress, and surpass themselves, which embodies the Olympic spirit of "faster, higher and stronger", and also shows the school's new style of advancing with the times and forging ahead.